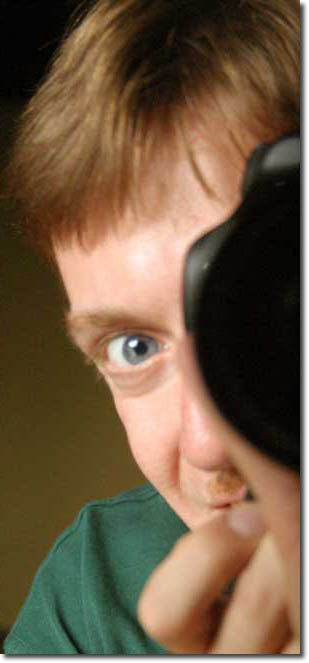 I (It's Roman for "One")
The home page of the all-important, world-famous...
Oh well, it was worth a try. So - again:
My Not-So-Personal Web Page
OK, so I was told that I'm not human unless I have a web page. I want to be human - well, at least I'd like people to think that I am - so here's my 2 australian cents worth of information about myself.
My name is Patryk Zadarnowski, but you already know that (maybe you're visiting this page only because you can't spell Slavic surnames, so I'll better leave it in.) I was born in Warsaw (that's in Poland; y'know the country in the centre of Europe) on one memorable day in April 1977, around 8:25 in the evening. Since then, I've been tossing around the world like in a bad dream, until, on 12 December 1990, I woke up in the sunny (or not, as the case may be in winter) Sydney.
For the next few years, I was trapped in the confines of St Leo's College. Then came the tertiary and postgraduate study: an uneasy coctail of Philosophy, English and Computer Science that I sipped for twelve years at the University of New South Wales, first at the Operating, Embedded and Distributed Systems Group, then as a research student in the Programming Languages and Systems Group group at the department of Computer Science and Engineering, eventually aspiring to become a philosophiæ doctor under the guidance of Dr. Manuel M.T. Chakravarty.
These web pages exist primarily to showcase my publications and interests, from computer science to the salsa extremities of the social spectrum. So enjoy them, and if you find anything useful here, be sure to let me know!